iNNOVEX
We would like to thank the 1,216 attendees that participated in iNNOVEX2015 and took part at the many tracks and lectures, at the exhibition of the many innovative companies, at the iNNOVEX Disrupt 2015 competition, at the Round tables session and at the closing session with the" Global Leader of Innovation" awards ceremony. We were very happy to meet, learn, and get new ideas that will propel and ensure continuous technological innovation in Israel.
See you at iNNOVEX2016.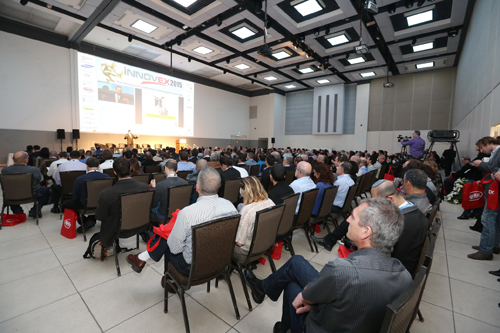 The morning plenary session full of people at the audience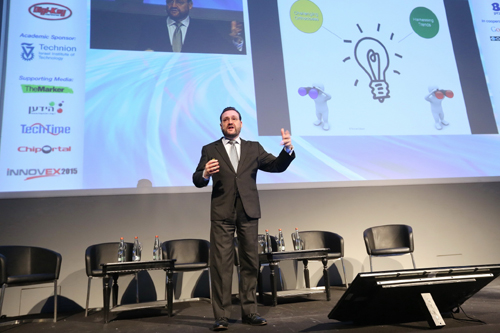 Rowan Gibson, The innovation guru inspires his audience
with new innovative ideas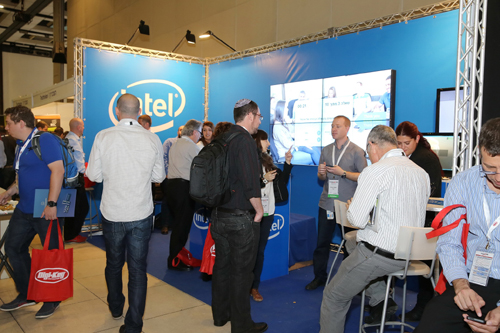 iNNOVEX2015 exhibition full of visitors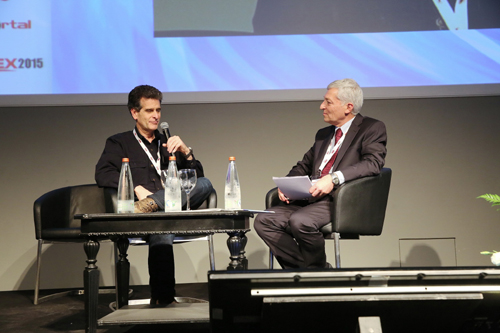 Interview with Dean Kamen, inventor of Segway and founder of
the FIRST robotics competition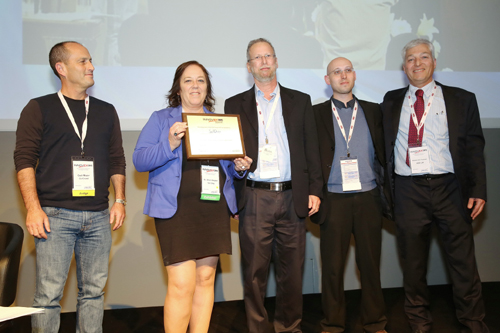 Solchip receive the award for being "The most innovative startup in Israel"
and the winner of the iNNOVEX Disrupt 2015 competition